2018 Natural Holiday Gift Guide!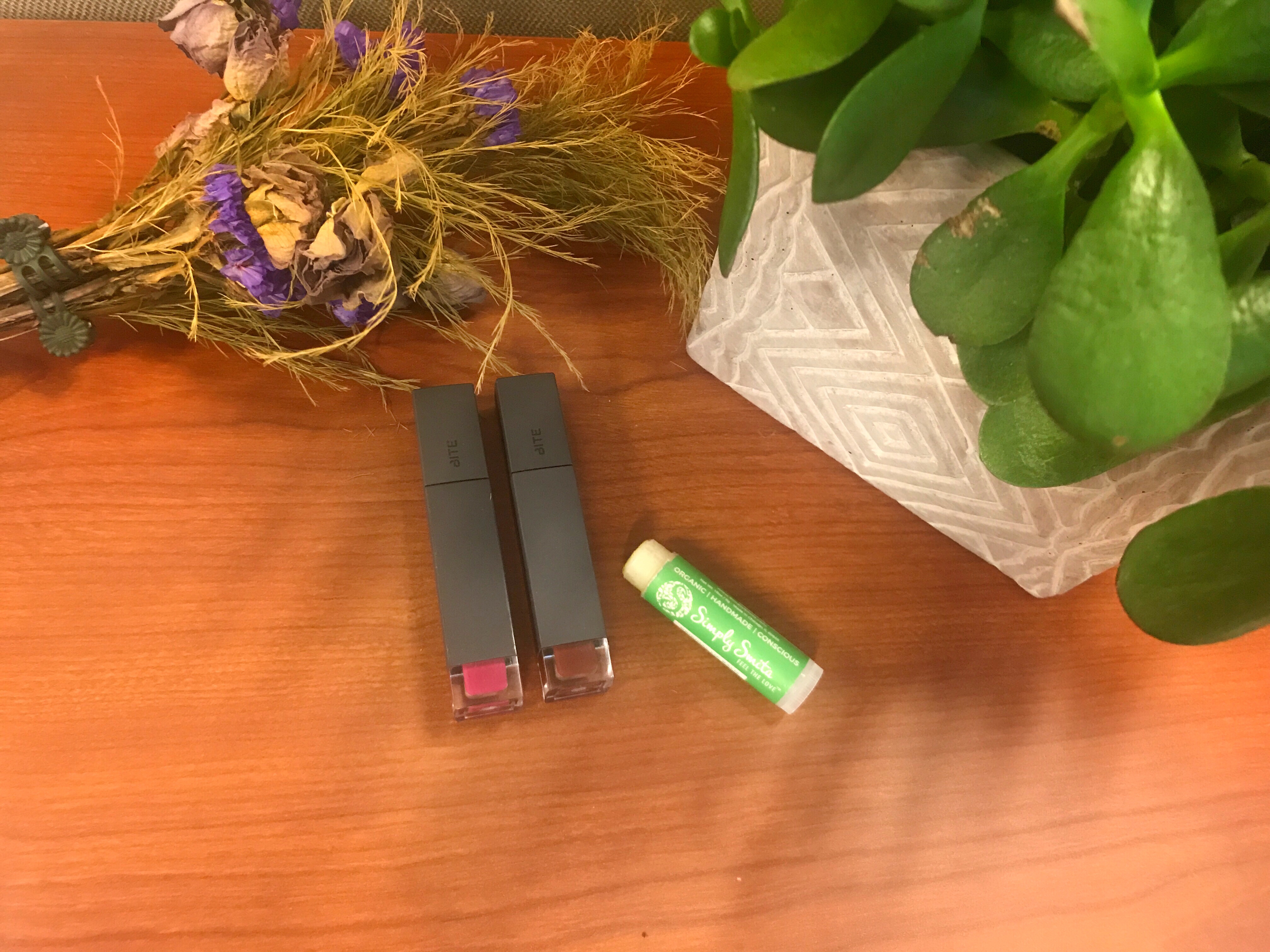 We are excited to share our 2018 Natural Holiday Gift guide! There's only a week left to round up all your holiday shopping, so we are making it super easy for you all to buy those last minute gifts for anyone interested in that natural, green, vegetarian life!
Now more than ever I find myself wanting to give gifts that are not only extremely useful and practical, but also support a healthy, sustainable lifestyle. It's wonderful to see so many companies creating change and driving impact in sustainability. Often times, sustainable products are either absolutely effective or completely out of budget – it is so hard to find products that are both high performers and reasonably priced!
I am proud to say that this guide includes gift ideas for natural skincare, makeup, nontoxic kitchen items and household products – and they are ALL products that we have personally used and swear by, and also products that have a wide range in price so there is a fit for everyone. Not only are these gift ideas great for your health but many are great for the environment too. A win/win!
I always look forward to the holidays in our house – we aren't huge on presents, but we are huge on PRESENCE. Having all the kids at home as our family grows is the warmest feeling in the world. The kitchen is the most lively room in the house, and everyone chips in cooking (my husband takes the lion share of eating!). Of course, we also exchange gifts. Gift giving is a beautiful tradition – it is a representation of the time, energy, love and thought given to the person for whom you are buying the gift. Each year, we get to surprise our loved ones with items they will cherish and their happiness brings us joy. What's better than that? The thing is, in this consumerist world, it's so easy to take this simple action of giving and make it about the "thing" itself rather than the person. And with so many "things" out there, we have to start asking ourselves, is this sustainable? I have always found immense joy watching my children tear open the gifts I carefully selected for them. Over the years, we have been careful as a family to choose gifts that are also sustainable and to even make each other gifts using our own creative strengths. Each year, I take some care to find things that not only help their lives be much easier, but help save the environment and make a real impact on our lifestyles. If you truly vote with your dollars, then with everything you buy, you are casting your vote for how the world ought to be. So here's to a greener, cleaner and more sustainable 2019!
I hope you enjoy our gift guide below! Here are the top ten healthy lifestyle gifts in increasing order of price. Let us know what you think, and if these are some of your favorites as well! We are always looking to support ethical companies.
2018 Natural Holiday Gift Guide!
Bee's Wrap – the first place to start greening your lifestyle is undoubtedly the kitchen. Not only does beeswax wrap provide a more sustainable option to reduce waste, but it's arguably a much better performer. It is foldable, twistable, and easy to wash in the sink for reuse. Bee's Wrap comes in multiple sizes to wrap a small avocado or a large glass bowl.
Simply Smita Holiday Set – My go-to lip balm is by Simply Smita. I have one in my makeup bag and one at my desk at work. We wholeheartedly support any of these products, as they are homemade with 5 ingredients or less, their packaging is so eco-friendly, and a part of their proceeds go to charities fighting to save the environment! What more could you want in a socially conscious skincare company?! Also, for all of you cumin beings, Simply Smita is offering 15% off your purchase with code CUMINNATUREBLOG!
Buttermilk Co Meal Kit – For your Indian food lovers, this is a total game changer. We bought these for my dad to use when he travels for work. No preservative, 5 minute rasam? Where was this when I was in college?! We are so grateful for this company, and would gladly be the recipients of their sambar packets in our stocking stuffers. Get this for your loved ones who perhaps live a hectic lifestyle or travel often, and need a quick but healthy fix of homemade Indian food. Or, buy it for yourself! You've worked hard. You deserve it.
Bite Beauty Lipstick – all natural and brown-girl approved. We love their ethos that whatever you put on your lips should be good enough to put in your mouth. They also have a huuuuuuge range of colors and a neat color finder on their website that helps you find your perfect shades in neutrals, reds, berries and adventure colors. You can find these at Pharmaca, Whole Foods or Sephora. Our favorite colors: Chai, Eggplant, Whiskey, and Persimmon.
Dirt Candy Cook Book – this is for the adventure chef in your life. Chef Amanda Cohen, owner of NYC based restaurant Dirt Candy brings sexy back to vegetables, and she does it in such a bold and daring way. Her Smoked Cauliflower and Waffles with Horseradish Cream Sauce is a vegetarian dream come true! As she puts it, vegetables are the vegetables are "candy from the earth." We cannot help but support that message!
Imperfect Produce – Half of American produce is thrown away because of a "cult of perfection" that is wreaking havoc to the environment and deepening hunger and poverty. FORGET THAT! Luckily, we have a whole review of Imperfect Produce here, and there are plenty of other companies who have a similar ethos. I can't think of anyone who wouldn't want to at least try it!
YoGo Mat: Another great gift for frequent travelers! If you want to stop your traveling from breaking up your workout routine, you might want to look into one of YOGO's Ultralight travel mats. It's a super-compact design that folds into a small rectangle and has straps attached for easy carrying. It's still a full yoga mat once unfolded!
Biobag resealable food bags: These bags come in multiple sizes and are super durable. We use them for daily snacks, storing food in the freezer and fridge, and Janani uses them when she goes backpacking! They are completely biodegradable and you can even throw them out with your compost.
Eco-friendly flax house slippers: These are eco-friendly and very comfortable. I have been wearing them around the house for over a year and they have held up very well. Plus, you can throw them in the washer to clean and they dry quickly over night.
Instant Pot: We have the 8 quart and it has increased our kitchen efficiency multi-fold. You can make many meals using just the one pot and it cooks it in a fraction of the time it would take on the stove top. So, not only are you saving in terms of energy cost, but also in terms of clean-up time, which means you can use all that saved time for some quality Netflix binging.
Comments
comments
---
---