Running & the Indian Diet – Part I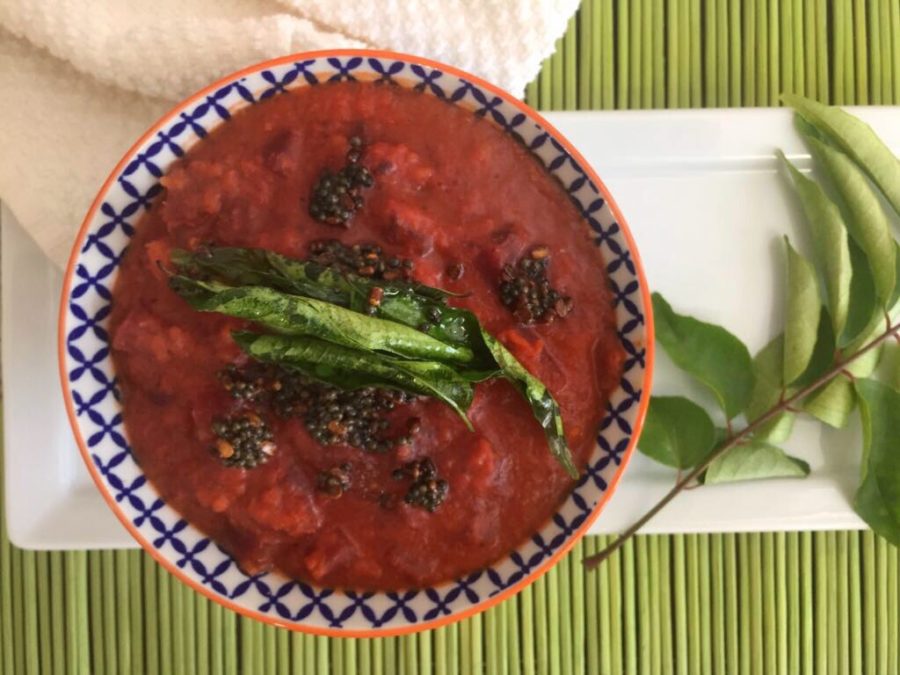 Recently, my husband and I decided that we would up the ante on our weekly workout routine to take up running.
We consider ourselves fairly active — but running is just not our forte. So, to provide the right amount of motivation, we decided that we would sign up for the Race for Equal Justice 10K on March 17th in Washington, DC.
It not only inspired our competitive nature, but it also forced us to start thinking a lot more about nutrition. I was dying to know…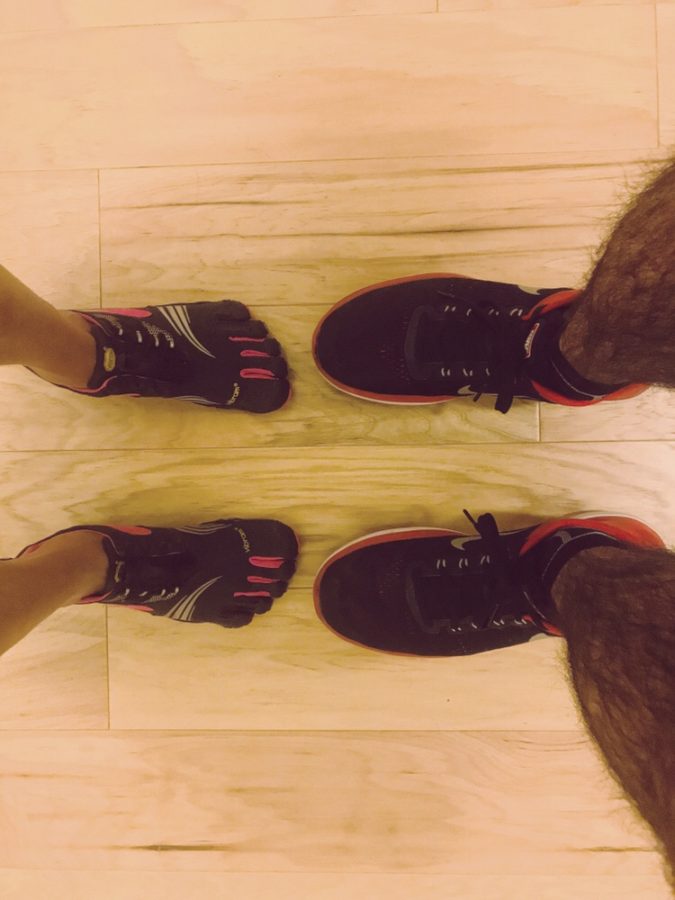 What are the best foods for no-meat athletes?
What should we eat before and after a run to best condition our bodies?
To answer these questions, I reached out to runner, writer, blogger and friend Lauren Steinheimer (https://irunintotrees.com/). Lauren is a Hammer Nutrition-sponsored ultra-marathon runner and has competed in 5-100K runs around the country (#inspiration).
Since Lauren has done a considerable amount of research to perfect her nutrition regime, she was the obvious choice to help me figure out my own. She taught me about the many ways in which runners, athletes, and active folks can supplement their workouts with good nutrition. As per Lauren's expertise (and her favorite book)…
Here are the top foods for budding runners:  
Almonds

: An excellent source of Vitamin E and potent antioxidants. Runners should eat 3 to 5 servings of almonds a week. Lauren adds these to her breakfast oatmeal most mornings: whole oats, chia seeds, protein powder, and 1-2 tbsps of almonds

Beets

: Aside from the antioxidants, folate, and potassium, beets and beet juice are a great source of inorganic nitric acid. (Oh hey, we have a

beet burger

that would be perfect for this)

Blueberries

: More than anti-inflammatory and antioxidant properties, they're just plain yummy. I put blueberries in my high fiber, whole grain cereal every morning!

Greek yogurt

: This is Lauren's (and my) favorite way to get lean protein. It is also a great source of calcium and tummy-friendly probiotics. I put it in my smoothies. Lauren loves it with granola. In fact,

you can use it for many things

.

Lentils

: Nutritional powerhouse full of Vitamin K, essential minerals, dietary fiber, lean protein, folate, and iron. Whew. That's a long list of goodness and Cumin Nature has the perfect recipe for you in this post (pssst, keep reading)!

Red bell pepper

: These tasty veggies offer twice as much Vitamin C as an orange for fewer calories.

Sweet potatoes

: For the same amount of calories as regular potatoes, you get way more vitamin C and A, and other minerals like potassium, manganese, and copper
I realized that a lot of these foods reflect essential parts of my favorite South Indian meals (Pongal, anyone?). The key is to incorporate the foods more conscientiously into my weekly food routine to complement my running schedule, which requires just a bit of creativity and forethought. So, where could I possibly go for some recipes that include these ingredients?
My Mom! The original Cumin Being!
She came back to me with a classic South Indian dish: Koottu. This dish mixes lentils and vegetables with a perfect blend of spices. I love Koottu because of its versatility and nutritional value.
You can use any vegetables you desire (for this recipe, we use beets). As a vegetarian, this recipe provides the protein, essential minerals, dietary fiber, and iron that are usually tough to get. Plus, it's just so darn tasty!
It's a few nights before my race. My husband and I are about to dig into this great dish with a big heapful of rice to make sure we get enough carbs and complete proteins before the run (spoiler alert: see my next post tomorrow about pre-run strategies!). Bon Appetit!
Questions? Find us here, here, or here on social media. As always, drop us a note on our Contact page and remember…
Beetroot Koottu
Vegetable and dal stew packed with nutrients and protein. To be eaten with rice or roti.
Ingredients
Beetroot - 1 medium size -

2 cups chopped

Moong dal - ½ cup

Turmeric - ¼ tsp

Brown or Coconut Sugar - 1 tsp

Salt as needed
For grinding into a paste:
Grated Coconut - ½ cup

Red Chili - 3

Chenna Dal - 1 tablespoon

Urad Dal - 1 tablespoon

Cumin Seeds - 1 tsp

Asafoetida - a pinch
For Tempering:
Mustard Seeds - ½ tsp

Urad Dal - ½ tsp

Vegetable Oil - 3 tsp

Curry Leaves - 8 to 10
Instructions
Wash and soak moong dal in warm water for an hour. Drain the dal in a colander and keep aside.

Peel the beetroot. Chop them into small ¼" cubes.

In a medium saucepan, add 2 cups of water and bring to boil. Turn down to medium heat and add the moong dal, beetroot and turmeric. Cover the saucepan partially with a lid to prevent boiling over. Cook for about 10 to 15 minutes until dal is cooked and beetroot is soft.

Heat 1 tsp of oil in a small frypan. Add red chili and chenna dal and roast until dal turns golden, and transfer to a bowl.

Heat ½ to 1 tsp of oil, add urad dal and roast until golden. Turn the stove off. Add cumin seeds and asafoetida to the dal while the pan is still hot, mix well, and transfer them to the bowl with the red chili and chenna dal.

In a mixer, grind the dal-chili mixture with the grated coconut and water until it becomes a smooth paste. Be cautious while adding water so the paste does not get too watery. Remember the consistency of this dish should be like stew.

Mix together the dal-chili paste, beets, moong dal and sugar in the saucepan. Season with salt and cook on medium flame for about 5 minutes.

Prepare the tempering. Heat 1 tsp of oil in the small frypan. Add mustard seeds and close the pan with a lid. When the mustard seeds stop spluttering, add urad dal and fry on a medium flame until golden. Add curry leaves and turn the stove off.

Pour the tempering into the vegetable-dal mixture.
Recipe Notes
Always roast or fry dal on medium flame so the dal is roasted all the way through. Roasting or frying on high heat will cause the dal to turn golden too quickly and the dal will not be roasted all the way through.
If using frozen coconut, bring it to room temperature before grinding. You can microwave the frozen packet for 30 seconds to soften, then scoop out the desired amount and microwave again for another 30 seconds.
Comments
comments
---
---